Skyline
High School
X
Search for another school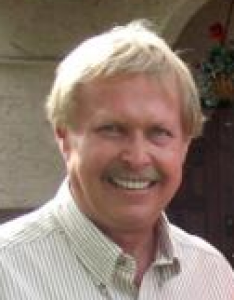 John Stolen - 1/4/2011
Class of 1970
St. George, Utah - John Stolen, age 58, passed away in his sleep on January 4 at his home in St. George, Utah.
He was born August 14, 1952 in Des Moines, Iowa to Lyder J. and Arlene Stolen.
He married Lisa Thurber on June 7, 1980.
John was born in Iowa, lived in Chicago, and moved to Salt Lake City in the early 1960s. He graduated from Skyline High School in 1970 and University of Utah in 1975 with a degree in business.
He moved to St. George in 1993. John was a "jack of all trades" and master of many. He made his living creating custom home audio/visual systems but was also an accomplished mechanic, electrician, handyman, soccer coach and delightful salesman. His ready smile was always broadest when planning, on, or reminiscing about one of his many motorcycle adventures.
He is survived by his wife, and children: Jake, Tara, Tessa and husband Nate Creel of St. George, siblings: Carol Parish, Linda and husband Bert VanToornburg, and mother Arlene Stolen all of Colorado, and life-long friend Gary Tedesco of Salt Lake.
He is preceded in death by his father Lyder, brother-in-law Harvey Parish and mother-in-law JoAnn Thurber.
There have been
1
fuzzies left so far.
Sign in
if you'd like to leave a fuzzy
What's a fuzzy?
A "fuzzy", in this case, is a feeling or an emotion like "I miss you", "I love you", or just "thinking of you". Fuzzies can be left every day.