Skyline
High School
X
Search for another school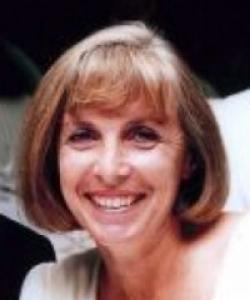 Kathleen Linebaugh Bradley - 6/23/2011
Class of 1966
Kathleen Linebaugh Bradley, age 63, passed away June 23, 2011 in Sandy, Utah in the loving arms of her husband surrounded by family, after fighting a long battle with Progressive Supranuclear Palsy (PSP).
She was born October 17, 1947 in Salt Lake City, Utah to Glade C. and Thora Hawkins Linebaugh. She graduated from Skyline High School in 1966, and then attended the University of Utah where she was affiliated with Delta Gamma and Angel Flight and graduated with a degree in elementary education.
On March 19, 1969 she was sealed in the Salt Lake City Temple to Craig Stewart Bradley.
Kathy was a lifelong advocate of education, a passion that began when she first taught second grade at Marsac Elementary in Park City, UT. She later became involved with the PTA organization where she was the PTA President for the Jordan School District and was actively involved in the Utah State PTA Board. Throughout her life she advocated for education access and opportunity for all students and volunteered and worked in many capacities including the SOAR program at Lone Peak Elementary.
Kathy was also an accomplished horsewoman and worked as an editor for Intermountain Quarter Horse Association for many years.
Kathy's other love was service in The Church of Jesus Christ of Latter Day Saints where she held many callings including Relief Society President and Stake Primary President. She served a mission with her husband for the inner city for 18 months and also volunteered at the Relief Society Building as a hostess for several years.
Kathy was an avid reader, and shared her love for books with her children. She also loved to be outdoors whether it was on horseback, hiking with her family, quilting, or working in her garden.
Kathy was blessed with seven children Matthew W., Nicole (Joseph) Sepulveda, Seth R. (Megan), Luke H., Jeremiah S. (Erin), Zachary J. (Brenda), Adam C. (Angi).
Kathy is survived by: her husband and her children and 17 grandchildren, her siblings, Kent B Linebaugh (Sherron), Linda Nichols (Robert), Maryanne Mauss (Dan).
Preceded in death by her parents and her brother Ronald, and daughter-in-law, Elizabeth "Bunny" Bradley.
There have been
1
fuzzies left so far.
Sign in
if you'd like to leave a fuzzy
What's a fuzzy?
A "fuzzy", in this case, is a feeling or an emotion like "I miss you", "I love you", or just "thinking of you". Fuzzies can be left every day.