Skyline
High School
X
Search for another school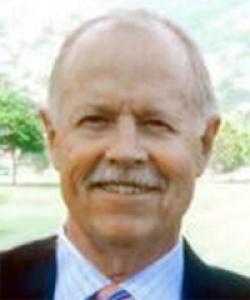 James H. Wolcott - 10/10/2010
Class of 1963
June 15, 1945 ~ October 10, 2010
On October 10, 2010, Jim Wolcott passed from this life as the result of complications from his long fight with cancer.
Jim's true happiness came from his family, and most especially, his children Christopher, David, Shay, Emily and Zoe. The eldest of three, Jim is survived by his parents, Harvey and Maxine Wolcott, brother Ron, sister Janet, his children, his grandchildren Maxwell, Gabrielle, Parker, Skyler and Jaxson, aunts, uncles, cousins, nieces, nephews and many friends.
Born and raised in Salt Lake City, Jim attended and graduated from Skyline High School. He then attended the University of Utah and served in the National Guard. Jim joined the family business, Wolcott Optical Service, where he stayed throughout his career. He took great care of his customers, offering advice and encouragement to many. After 46 years in the business, he had quite a following. He was The master optician.
Early on, Jim recognized some simple truths and launched into life with an elation and exuberance rarely witnessed. Throughout, he set about life's challenges with the steadfast conviction that the best times lay just ahead.
With his always present smile, a wicked eyebrow lift, and the mischievous twinkle in his eyes he welcomed the new opportunity provided by each day. His joy was infectious to those around him. Once you met Jim, you could be assured that you were never alone.
It has been said that true wealth, in the short time we are allowed, comes from those with whom we have met and shared. Using this measure we are all truly richer by having the good fortune of knowing Jim.
With his passing, Jim's family wishes to extend our most sincere appreciation for all of the prayers and demonstrations of support provided us throughout this struggle. To the many persons at the Huntsman Cancer Institute, the U of U Medical Center and Herzog Clinic in Germany for their unwavering commitment and care, a special thank you.
There have been
1
fuzzies left so far.
Sign in
if you'd like to leave a fuzzy
What's a fuzzy?
A "fuzzy", in this case, is a feeling or an emotion like "I miss you", "I love you", or just "thinking of you". Fuzzies can be left every day.