Skyline
High School
X
Search for another school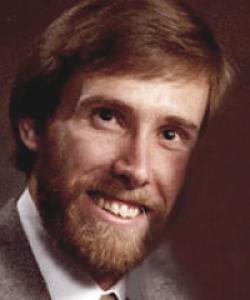 Mark J. Riter - 9/15/2010
Class of 1976
April 15, 1958 ~ September 15, 2010
Mark J. Riter
1958 – 2010
Mark, our loving son, brother and uncle, passed away September 15, 2010 in Bountiful, Utah.
He was born April 15, 1958 in Salt Lake City, Utah to Burton A. and Shirley N. Riter. He graduated from Skyline High School and the University of Utah with a B.S. degree in electrical engineering.
He married Martha Millward in July of 1982.
He worked at Hill Air Force Base as an electrical engineer for over 20 years programming software used in F16 fighter jets.
He is survived by his parents, sister, Susan R. (Scott) Barker; brothers, James B. (Christine), Kenneth B. (Frances), and a special uncle, Lonny (Sandy) Nordberg and their families.
Mark was preceded in death by his grandparents.
There have been
1
fuzzies left so far.
Sign in
if you'd like to leave a fuzzy
What's a fuzzy?
A "fuzzy", in this case, is a feeling or an emotion like "I miss you", "I love you", or just "thinking of you". Fuzzies can be left every day.