Valley
High School
X
Search for another school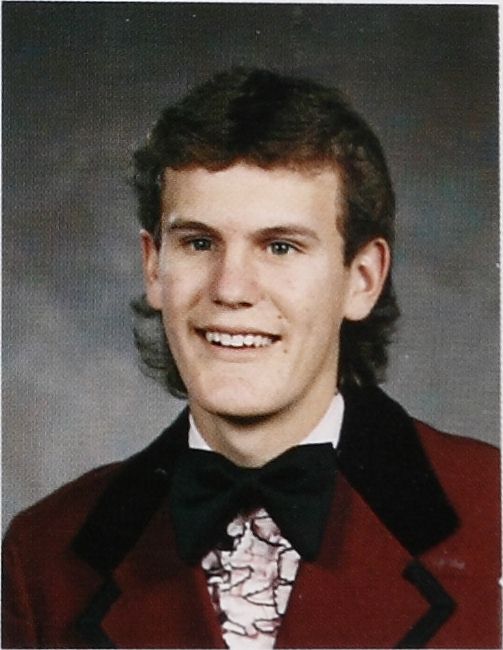 Brian Harris - 8/26/2010
Class of 1987
Brian Bruce Harris Mt. Carmel, Utah Brian Bruce Harris, 41, beloved husband, father, brother, son, uncle, friend, veteran, deputy, community servant passed away on Thursday, August 26, 2010, while in the line of duty. Brian passed away doing what he loved the best, serving others.
Brian was born in Cedar City, Utah, May 17, 1969. He was the third son born to Bruce and Bonnie Harris. He grew up in Glendale, Utah. Right after graduation from Valley High School, Brian joined the military, where he spent four years serving his country, including a tour of duty in Desert Storm, in Saudi Arabia.
Brian received many awards for his achievements while serving in the military. It was in the Army that Brian met Shawna Nielsen, who became the love of his life. After his honorable release, he returned to his home town, married Shawna, and chose to pursue a career in law enforcement. His journey began in the jail as a jailer, but he was soon promoted to the position of road deputy.
He loved his job. He was willing to drop everything on a dime when the call for help came over his radio. Never once did he hesitate to take on extra responsibilities and was a trusted and well liked officer. He established friendship all over Kane County due to his willingness to serve, both in law and community.
One of Brian's favorite hobbies was the Demolition Derby, where for 15 years, along with Shawna; he organized and ran a successful and exciting derby. He would work on his car until it was ready, and then go and find anyone else that he could help to get theirs ready too. He just loved it. Brian served as the Lion's Club's president in the Valley for seven years. While in this position he participated in numerous service projects, many of which he could be found putting in extra hours while everyone else had returned home.
He was currently serving a term on the Orderville Town Council. Brian was also a family man who loved to spend time with his wife and two girls. He will be greatly missed by all who knew and loved this great man.
Brian is survived by his wife of 18 years, Shawna; his two beautiful daughters, Kirsten, 13 and Kristina, 10; his parents, Bruce and Bonnie Harris; brothers, Boyd (Joeie), Bert (Wendy), Blake (Jolene), Blair (Suzie), and Blane (Rachel); sister, Brenda (John) Schear, 16 nieces and nephews, and Grandma GG. Brian was preceeded in death by his son, Bo Brian Harris. We love you Brian and will miss you greatly.
A public viewing will be held at the Orderville high school auditorium, Thursday, Sept. 2, from 6-8 p.m. Funeral services will be in the auditorium Friday, Sept. 3 at 12:00 p.m. with a viewing beginning at 9:30 a.m. Interment will be in the Glendale City Cemetery under the direction of Mosdell Mortuary.
There have been
2
fuzzies left so far.
Sign in
if you'd like to leave a fuzzy
What's a fuzzy?
A "fuzzy", in this case, is a feeling or an emotion like "I miss you", "I love you", or just "thinking of you". Fuzzies can be left every day.